Raised as a weapon by a brutal conspirator, a young female assassin discovers that her target has spun the empire of Japan into crisis and ruin–and–is none other than her father. The Shogun, in a rage, has fired her master and hired three superwarriors from the West to eliminate this Last Wolf of Japan who defies his legacy. Torn between loyalty to her mission, her nation and her soul, she must face the unimaginable at the twilight of an imperial epoch.
---
CHARACTERS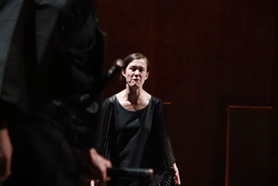 NARRATOR
Marina Celander
Knows past, present and future. Enacts the thoughts, subtext and speech of all the characters.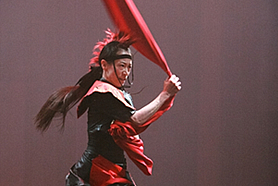 SHE-WOLF
Ai Ikeda
Illegitimate daughter of THE ROGUE ASSASSIN, raised as secret counter-assassin weapon by IYAGU in the Shadow of the Wolf.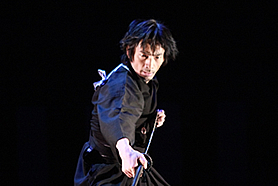 THE ROGUE ASSASSIN
Yoshi Amao
A disgraced Kaishakunin (the SHOGUN's official executioner, also referred to as "The Second") who became an assassin for hire after the murder of his wife, which he seeks to avenge.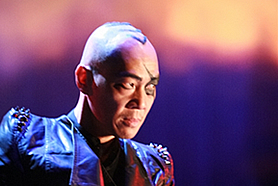 IYAGU
Perry Yung
A conspirator from the brutal Yagyu clan (much like Othello's Iago) responsible for the murder of THE ROGUE ASSASSIN's wife and subsequent disgrace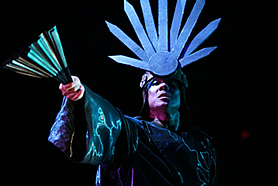 THE SHOGUN
Rick Ebihara
Desperate despot at the twilight of his imperial epoch.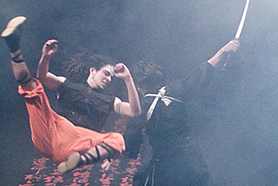 BOK MEI LOTUS
Teake
Master of the King Kong death palm fighting style. Once a Shaolin sell-out, betrayer of the Shaolin Temple. Psycho frenetic part monk, part lustful spiritual traitor, the only one of the 10 famous Canton tigers living in infamy.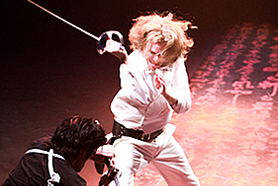 COLONEL USA
(ULYSSES SAM ARMAGEDDON)
Luca Nicora
Fighting style "old hickory" alligator. CIA-spy, James Bond type of colonial intrigue plotter. Well-spoken, sophisticated and debonair. From military aristocracy.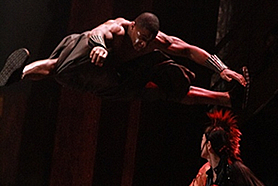 QASEEM THE KILLING MACHINE
Jerry Ford
Fighting style panther. Mercenary jetsetter. Ultimate elegant killing machine with cotton gin efficiency. Ruthless trans-national, bound to no laws, no country. Once profited from the slave trade of his people.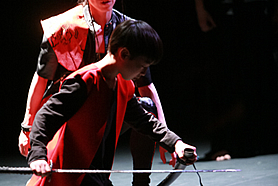 THE BOY
Bradley Fong / Jet Yung
Young son of ROGUE ASSASSIN. Has seen his father face countless horrors.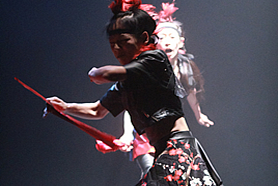 SHE-WOLF'S LOYALIST TRAINING PARTNER
Takemi Kitamura
IYAGU's alternate secret weapon.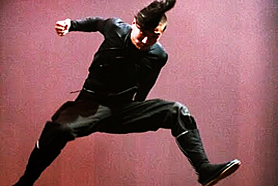 NINJAS & SAMURAI
Koji Nishiyama
The SHOGUN's forces have dwindled to ruin, and IYAGU no longer has an army other than the SHE-WOLF and her loyalists used in her training.