" Every thing I create start with music."– Fred Ho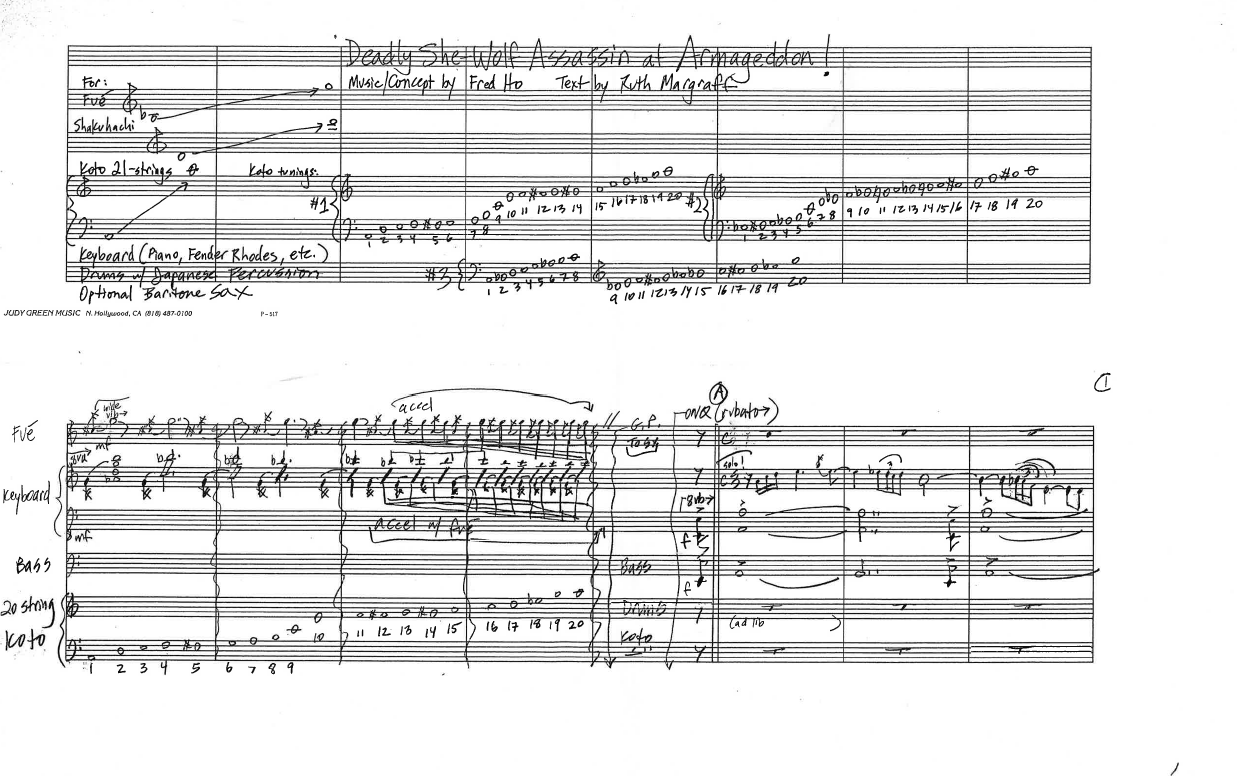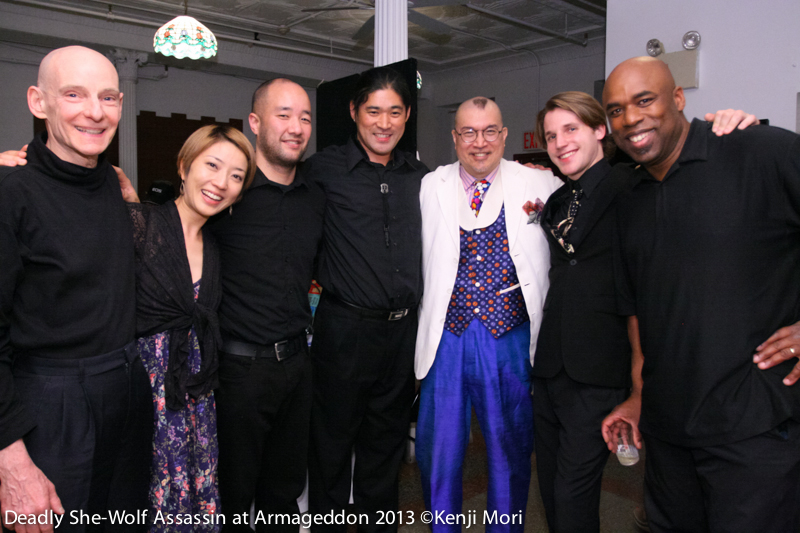 AFOR ASIAN MUSIC ENSEMBLE
Benjamin Barson (Baritone Sax)
is a baritone saxophonist, writer, producer, and activist. He has played with diverse cross-section of leading New York City jazz musicians, such as Fred Ho, Arturo O'Farrill, and Frank Lacy, and has performed at New York's leading musical institutions such as the Guggenheim Museum, the Brooklyn Academy of Music, and Lincoln Center. He regularly performs at and curates the music program for the iconic Red Rooster and Ginny's Supper Club in Harlem. Ben does not separate culture from politics and considers cultural work to be essential to the construction of a revolutionary project for the 21st century. His influences are drawn from the world over but he owes a special debt to the music of African American artists. Currently he is working on a revival of the work of activist-musician Calvin Massey, an overlooked 1960s composer who worked with the Black Panther Party as well as John Coltrane, Charlie Parker, and who left a deep legacy on his generation. Ben is a member of the revolutionary collective Scientific Soul Sessions, and its sister project, Ecosocialist Horizons. He lives in Harlem.
Wayne Batchelor (Electric Bass)
began his career at London's Guildhall School of Music and Drama, on the post-graduate program, where he specialized in the double bass and electric bass. He spent eight successful years as part of London's music scene, working with artists such as saxophonist, Courtney Pine, Jason Rebello, Bheki Mseleku, Steve Williamson and guitarist, Ronny Jordan among numerous others. He played regularly with the Reggae Philharmonic, and the Portuguese jazz pianist, Bernardo Sassetti. He then relocated to New York City to study at The New School under the tutelage of Buster Williams and later on, Ron Carter. Wayne soon became established on the international circuit and has toured, gigged or recorded with Bobby Watson, Ernest Ranglin, Idris Muhammad, Les McCann, Gene Harris, Eric Alexander, Eddie Henderson, Monty Alexander, Melba Joyce, Carmen Lundy, Larry Willis, Victor Lewis, Art Farmer, Joey Calderazzo, Wycliffe Gordon and Todd Williams to name a few.
royal hartigan (Drum/ Percussion)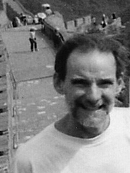 is a percussionist, pianist, and tap dancer who has studied and performed the musics of Asia, Africa, Europe, West Asia, and the Americas as well as African American blues, gospel, funk, hip-hop, and jazz traditions. He has given lectures and clinics on world music and jazz in Africa, China, the Philippines, Europe, and North America. royal travels to West Africa most summers to teach, perform, and do research, collaborating with master artists and the people of various villages, including the Dagbe Cultural Centre at Kopeyia Village, Volta Region, Ghana, the Dagara Music Centre in Midie, Ghana, and Mampong, Asante Region, Ghana.
He has performed, given workshops, and recorded internationally with his own blood drum spirit ensemble and master artists (blood drum spirit, 1997 and 2003, Innova; ancestors and blood drum spirit: the royal hartigan ensemble live in china, both Innova, 2008)He has released a documentary and artistic video of his work in West Africa and its relation to the African American music cultures (eve).
Art Hirahara (Electric keyboard)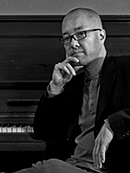 is a NYC-based pianist/composer/arranger. He has toured the world in a wide range of various groups from Fred Ho to Hong Kong pop singer Bianca Wu. His recent collaborations have included performances with royal hartigan, Don Braden, Stacey Kent, Ed Cherry, Akira Tana, The Ellington Legacy Band and Travis Sullivan's Bjorkestra. A composer and arranger himself, Art has served as musical director on off-Broadway shows and on international pop shows. His latest album "Noble Path" was released on Posi-Tone records and a forthcoming album with fellow trio members Linda Oh and John Davis has been recorded for future release. Art is grateful to Fred Ho for his mentorship, vision and artistry. He is honored to be a part of this production.
Masaru Koga (Conductor/Alto sax/ Shakuhachi / Fue)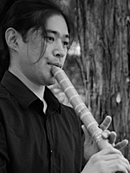 Originally from Japan and currently based in San Francisco CA, saxophonist and flautist Masaru Koga has been an integral part of the creative music scene, known for his colorful cross-cultural musical palette and innovative approach. He has traveled, recorded, and performed both nationally and internationally with artists such as Anthony Brown, Mark Izu, Hafez Modirzadeh, Royal Hartigan, Fred Ho, Kei Akagi, John-Carlos Perea, Wayne Wallace, Gail Dobson, and Kat Parra. From 2006 to 2011, Koga also served as the artistic director of SambAsia San Francisco, an award winning community samba school, teaching and performing Brazilian Samba drumming, as well as create various unique blend of Brazilian Samba and Asian musical traditions. In 2010 he was awarded as Latin Jazz Flautist of the Year on a worldwide poll on Latin Jazz Corner.
Yumi Kurosawa (20-string-Koto)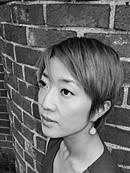 Born and raised in Japan, Yumi Kurosawa began to study Koto, a traditional Japanese 13-strings-Koto, when she was three. She received first prize in a national competition for students in 1989 and 1992, and a scholarship from the Agency for Cultural Affairs of Japan in 1998. She played in the Prague Cello Ensemble Concert at Suntory Hall, Tokyo, on television (NHK) Genjimonogatari-Wakana, and in extensive performances in Japan. She has toured in Canada, Germany, Malaysia, Russia and the United States. In 2002, Kurosawa moved to New York and made her Carnegie Hall debut at Weill Recital Hall. She played in the premiers of two versions in NYC and England (string quartet, Orchestra) of Daron Hagen's Koto Concerto Genji and has played it subsequently in many other places. She played in Opera The Memory Stone at Houston Grand Opera. She collaborates with various artists of different genres. Her first original album, Beginning of a Journey, was released in 2009. As a student at Keio University, BA in International Relations and belonged to Computer Music lab.