FRED HO (Composer/co-writer)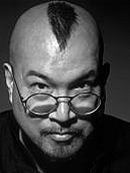 Fred Ho leads the Afro Asian Music Ensemble, Green Monster Big Band and Monkey Orchestra. He won the 2011 John P. Simon Guggenheim Fellowship for Music Composition; he is the 2009 Harvard Arts Medalist.
He is the youngest and first Asian American recipient of the Duke Ellington Distinguished Artist Lifetime Achievement Award from the Black Musicians Conference (in 1988, Ho was 30 years old). He is also the first artist to ever receive twice the Peter Ivers Fellowship from Harvard University. He is a self-taught musician and composer. In 2010, he received the American Music Center's Letter of Distinction. He has won two National Endowment for the Arts Fellowships in Jazz Composition and Opera/Musical-Theater. He has won 3 New York Foundation for the Arts fellowships in Music Composition; and 6 awards from the Rockefeller Foundation.
Fred Ho has over 25 recordings as a leader and a dvd. He has published eight books as an author. A documentary film on his life and work will be released in 2013. He has been featured at all the great venues in the U.S., including Carnegie Hall, Lincoln Center, several times at the Brooklyn Academy of Music, seven times at the Guggenheim Museum, the Whitney Museum of American Art, the San Francisco Jazz Festival. He has composed a dozen operas. In 2001, he was signed to Columbia Artists Management, Inc. (CAMI) to tour his martial arts ballet-opera, VOICE OF THE DRAGON, which went to 33 cities in the U.S.
RUTH MARGRAFF (Co-writer)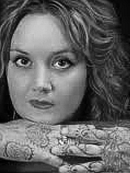 Ruth Margraff has been called a leader in America's operatic avant garde, one of America's most singular and daring theater artists known for her "audaciously original" (Moscow Times) use of language that provides "layer after layer of richly textured emotion…and imminent danger" (Dallas Morning News). Best known in the US for her collaborations with Fred Ho with whom she wrote six martial arts operas for the Apollo, Guggenheim Museum, Brooklyn Academy of Music, La Mama and several national tours. Ruth's NIGHT WIND FROM AFGHANISTAN for the play SEVEN is touring all over the world, introduced in 2010 by Hillary Clinton featuring Meryl Streep at the Broadway Hudson Theater (NYC). She writes and performs songs regularly with her Café Antarsia Ensemble and has received awards from Rockefeller, McKnight, Jerome, NEA, TCG, TMUNY, NYSCA, IAC, Fulbright foundations, published by Dramatists Play Service, American Theatre, Theater Forum, Performing Arts Journal, Playscripts, Inc., Backstage Books, Autonomedia, New Village Press, Innova Records, NoPassport Press. Recent work includes her LOCKET ARIAS with Nautilus' Rough Cut new opera series April 2015 (Minneapolis); FLEUR DE LYS for the Union Stockyards Ballroom/Great Plains Theater May 2015 (Omaha), THE ELEKTRA FUGUES 2014 Varna International Theater Festival/City Art Gallery… a promenade through the American avant-garde with Peculiar Works Project dir. Vasilena Radeva (Bulgaria); WILD RICE for choreographer Peggy Choy at UW/Native Nations Summit Fluno Center (Madison), ANNE UNDER PARIS SKIES Dec 11-20, 2014 for Jason Phelps' Feast of My Heart at Salvage Vanguard Theater (Austin) and ALL OF THIS for a 2014 US/Russia playwrights' exchange dir. Andrey Lyubimov, translation curated by Ksenia Dragunskaya at Boyarskiye Palaty (Russia). She's been a New Dramatist, a Chicago Dramatist, member of LPTW and Theater Without Borders and is Associate Professor/Chair of Writing at the School of the Art Institute of Chicago. www.RuthMargraff.com
SONOKO KAWAHARA (Director)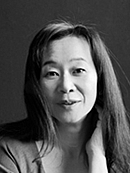 Originally from Tokyo, Kawahara has been developing original pieces that integrate text, music, movement and visual elements. These works have been presented at NYC venues such as DTW, HERE, Performance Space 122, Women's Project, Music Theater Group, New York Theatre Workshop and La MaMa.
She has directed utilizing various art forms including Otome Bunraku for THOUSAND YEARS WAITING by Chiori Miyagawa (PS122); Beijing Opera for THE QUEEN SAYS FAREWELL by Marinne Moore (Connelly Theatre); Noh for NOH FUSION (NYTW); Kabuki for THE CHERRY ORCHARD: FIRS'S DREAM (Chekhov Festival). Her other New York credits including THE CUCHULAIN CYCLE by W. B. Yeats and ANON(YMOUS)by Naomi Iizuka (Fordham University); A DREAM PLAY by Strindberg (Horace Mann Theater); BROKEN MORNING, WOMAN KILLER (HERE); AWAKENING (PS122) by Miyagawa etc. In 2012, Kawahara was invited by t.p.t., a Japan's prestigious company, to direct work-in-progress of THE CUYCHUAIN CYCLE and directed/translated Japan premier of THE LENGTH OF THIS PLAY HAS THE HALF LIFE OF URANIUM by Suzan-Lori Parks and ISABEL WHO DISAPPEARED by Iizuka for Japan Playwright Association.
Kawahara's work has been supported by Rockefeller's MAP grant, NEA, LMCC, Japan Foundation, The Fund for Women Artists, Nancy Quinn Fund, The Jim Henson Foundation, Asian Cultural Council, Asian American Arts Alliance and others. She received Directing Fellowship from The Drama Leagues and NYTW. A member of "Usual Suspects" at NYTW and Lincoln Center's Directors Lab, a guest artist at Fordham University and was a Resident Artist of Mabou Mines. MFA in directing from Columbia University School of Arts.
Emanuel Brown (Martial Arts Choreographer)
Emmanuel Brown has had a love for performing and the arts from an early age. He began tumbling at the age of 6 and a few years later began taking martial arts lessons. Martial arts became something of an obsession for him and he began watching and imitating fight that he saw in the movies (as well as creating his own). He eventually went on to become a State, National, and World Martial Arts Champion all by the age of 18. He never forgot his love for performing, earning his BFA in Acting from the University of Florida in 2004. Since then he has been a force in the entertainment industry. He made his Broadway debut as Electro in SPIDER-MAN: TURN OFF THE DARK (Foxwoods Theatre). Other credits include SUCKER PUNCH (Studio Theatre), YOSHIMI BATTLES THE PINK ROBOTS (La Jolla Playhouse), ABC PRIMETIME, RESCUE ME. Choreography credits include LYRICAL ARTS (American Theatre of Actors), CATWOMAN: THE DIAMOND EXCHANGE, UNDER THE GUN. He has also taught martial arts to celebrities such as Keri Russell and Reggaeton sensation Don Omar and was the coach and choreographer of the Amerikick Dream Team (4x National Martial Arts Champions) which performed at Madison Sq. Garden. Emmanuel would like to thank God, his family and all of his friends for their continued love and support. www.emmanuel-brown.com
Yoshi Amao (Sword Fighting Choreographer)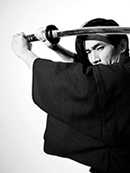 An actor, martial artist and comedian from Osaka, Japan. He moved to New York in 1990. He is the founder of the sword fighting exercise group, Samurai Boot Camp!(SBC) and the sword fighting performance group, Samurai Sword Soul (SSS). SSS has performed in several states in the US including New York, New Jersey, D.C., Boston and Connecticut. They were invited to perform at the premier event of award winning movie, Last Samurai. They also held a demonstration on the Today Show. Following the group's success, Yoshi obtained the title character for the TV series, "Samurai Sportsman" on Outdoor Life Network (OLN). He was then invited to host reality game show, Big In Japan, which played in Greece, Sweden and Denmark. Other TV credits include WHITE COLLAR, THE LATE SHOW WITH CONAN O'BRIEN, LATE NIGHT WITH JIMMY FALLON, BUDWEISER COMMERCIAL (Wasabi version) and MONDAY NIGHT FOOTBALL PROMO on ESPN. Film credits include The Beaver, directed by Jodie Foster. Theatre credits include the leading role of Rogue in the workshop production of DEADLY SHE-WOLF ASSASSIN AT ARMAGEDDON! (2005 & 2006). In June 2013, he will be hosting reality game show "Japanese Invasion." Yoshi currently leads a Samurai Sword workshop in Manhattan. www.yoshiamao.com
ANKA LUPES (Production designer)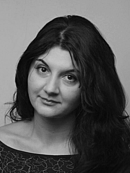 is a New York based scenic and costume designer. Recent design credits include set for the Jacobean drama THE WITCH OF EDMONTON, for the Red Bull Theatre, NY; set and costumes for MOSE IN EGYPT and sets for GIASONE for the Chicago Opera Theatre; costumes for IL MONDO DELLA LUNA for Gotham Chamber Opera at the Hayden Planetarium in New York; costumes for KISS ME KATE at the Glimmerglass Opera; costumes for Lee Hall's BARBER OF SEVILLE at the Bristol Old Vic, UK; set and costumes for FASHION 47 at the Children's Theatre of Minneapolis; set and costumes for the theatre premiere of ANOTHER COUNTRY by James Baldwin at the Riverside Theatre, NY; set and costumes for the multi-media opera ZOLLE, for the International Contemporary Ensemble; costumes for THREE SISTERS at Classic Stage Company; costumes for MARIA DE BUENOS AIRES for Opera Hispanica at (Le) Poisson Rouge, NY. Trained as an architect, Ms. Lupes holds an MFA in stage and costume design from NYU/Tisch and she is the recipient of the National Endowments for the Arts/Theatre Communication Group Career Development Program for 2007-2009. www.ankalupesdesigns.com
CHAD MCARVER (Lighting designer)
Chad McArver's designs for theatre and dance have been seen at The Kennedy Center, The Public Theatre, Liberty Island National Monument Park, The Wynn Hotel in Las Vegas, The Joyce Soho, and internationally in Singapore and at The LG Arts Center in Seoul, South Korea. On Broadway Mr. McArver has worked with Tony winning Lighting Designer Howell Binkley as Associate Lighting Designer on several shows including Minnelli on Minnelli directed by Fred Ebb starring Liza Minnelli, and Harold Prince's Parade at The Vivian Beaumont Theatre. Mr. McArver's Off-Broadway credits include: GYPSY AND THE YELLOW CANARY performed and adapted by the late Irene Worth and directed by George C. Wolfe at the Public Theatre, SPOKE MAN written and performed by John Hockenberry directed by Wynn Handman at the American Place Theatre, and MASKED MEN directed by Tom O'Horgan at the Westbeth Studio Theatre.
Yumiko Tomita (Calligrapher)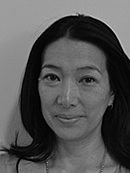 has been practicing Japanese calligraphy (Shodo) since she was 7. In 1983, she joined Kakushin Shodo school, one of the renowned artistic calligraphy organizations in Japan, and obtained a master certificate in 2007. Her calligraphies have been selected for the Sankei Shinbun National Exhibition numerous times. She has been an independent calligrapher since her relocation to the United States. Since her move, she has been researching the relationship between the "mind" and "calligraphy. In 2012, she opened her calligraphy studio for people who are familiar with Shodo. She has a master certificate of Ikebana flower arrangement from the Ohara school and is a certified Japanese teacher.
Youn Jung Kim (Production stage manager)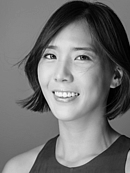 is New-York based multidisciplinary artist. She holds an MFA in theater from Sarah Lawrence College and a BA in theater and drama from University of Wisconsin-Madison. As a theater artist, she has created original works integrating mixed media. Her recent directing work, multimedia-music-martial arts ballet THE SWEET SCIENCE SUITE: A SCIENTIFIC SOUL MUSIC HONORING OF MUHAMMAD ALI was seen by the public at 2013 BAM Next Wave Festival. Kim is a member of Basic Engineering Collective, a multidisciplinary theatre group and has involved as a co-creator for the work-in-progress devised theater piece, THE GATHERING which performed at Dixon Place, NY and The Shop in Richmond, VA. Kim has also performed as an actor at various venues in NYC including La MaMa, Pan Asian Repertory Theater, Paradise Factory Theater, and etc. As a vocalist, she has had the honor to work with Fred Ho, a most acclaimed and celebrated Asian American composer, baritone saxophone player, activist, writer. She has performed with Ho and his Celestial Green Monster Big Band at BAMcafe Live and at the speakeasy Ginny's Supper Club/Red Rooster, Harlem. Her recent vocal work was seen by the public in MIRROR OF THE SOUL: PORTRAITS BY LEAH POLLER at Knox Gallery in Harlem.
Hui-Shurn Yong (Assistant director/Production assistant)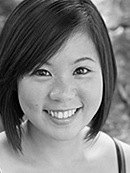 This is Hui-Shurn's first production as an Assistant director and she is excited to be part of this amazing, multicultural cast and crew. In the past, she stage-managed several productions including THE NATIVES ARE RESTLESS as part of the Catalyst Project at Dixon Place Theatre and ANDROMACHE at the Ancient Drama Festival in Astoria. She was also involved with the 2012 New York Fringe Festival as an ACR. She is an active participant at Pan Asian Repertory, working closely with Obie recipient Ernest Abuba at a workshop class. She also house managed their recent production – THREE TREES by Alvin Eng. Hui-Shurn's passion lies in acting. She strongly believes that everyone should be involved in the theatre and that should be cultivated since young. This belief was inspired by her education internship at TADA! Youth Theatre and a performance piece she directed at the Mary J Blige Center for Women. Her ultimate dream is to open a theatre in her home country, Malaysia that supports local and original works.
Siena Zoë Allen (Assistant Costume Designer)
is a sophomore theater design major at Fordham University. Assistant and intern credits in NYC/regionally include Mound BUILDERS at the Signature, JESUS IN INDIA with the Ma-Yi Theater Company, OLIVES AND BLOOD at HERE, INTO THE WOODS at Shakespeare in the Park, SLOW GIRL at Lincoln Center, TROUBLEMAKER at Berkeley Rep, and GREATER TUNA at the Altarena Play House. Upcoming: HORSE GIRLS at the Ars Nova ANT Fest. She would like to thank Anka, Sonoko, and the She-Wolf team for this incredible opportunity